If you could address your fears, obstacles, and expectations directly, what would you say? Does the life you currently lead look anything like the one you thought you'd be leading back on those day-dreamy teenage afternoons? Those questions became the jumping off point for a collection of essays in my book: My Letter to Fear: Essays on Life, Love and the Search for Prince Charming.
Published as a book in 2014, the pieces were featured in a one-night only special showcase event on September 20, 2014. The showcase was directed by Danielle Turchiano and featured readings from Nikki DeLoach (Awkward.), Lesley Fera (Pretty Little Liars), Stevie Lynn Jones (Crisis), Jen Lilley (Days of our Lives), Roma Maffia (Pretty Little Liars), Dennisha Pratt (The Sunny Side Up Show), and Carla Renata (Hart of Dixie).
Intrigued? Watch brief clips below of just some of the pieces included in the book.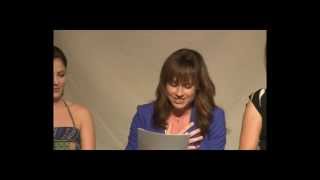 Nikki DeLoach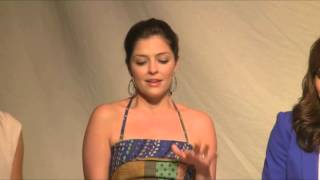 Jen Lilley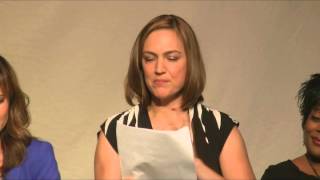 Lesley Fera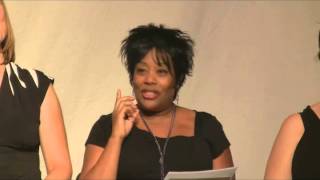 Carla Renata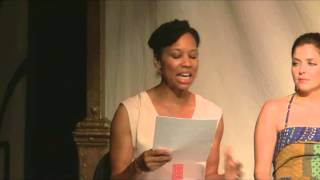 Dennisha Pratt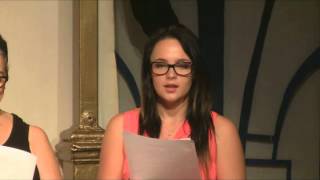 Stevie Lynn Jones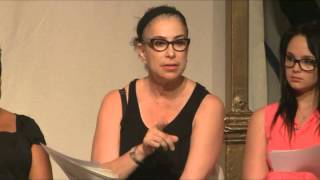 Roma Maffia
Nikki DeLoach

On September 20th, 2014, there was a reading of essays from "My Letter to Fear: Essay on Life, Love and the Search for Prince Charming" written by Patricia Steffy. Actress Nikki DeLoach read one of my favorite essays called "The Moment." It chronicles a fantasy that one woman has about finally being "seen." This is a short clip of her reading. To read more essays from My Letter to Fear: http://amzn.com/1495316661

Jen Lilley

Jen Lilley (Days of Our Lives) read "Beautiful Women" from my book "My Letter to Fear." The essay is based on an interview I did where I asked women two questions: What do you love about yourself, and What would you change? This is a short clip from that essay. You can still buy the entire collection of essays on Amazon: http://www.amazon.com/s/ref=nb_sb_noss?url=search-alias%3Dstripbooks&field-keywords=My+Letter+to+Fear+Patricia+Steffy&rh=n%3A283155%2Ck%3AMy+Letter+to+Fear+Patricia+Steffy

Lesley Fera

On September 20th, 2014, there was a reading of essays from "My Letter to Fear: Essay on Life, Love and the Search for Prince Charming" written by Patricia Steffy. The talented Lesley Fera, who I've been lucky enough to work with before, agreed to join the reading. Her first piece was "Joy," and this is a short clip of that selection. To read more essays from My Letter to Fear: http://amzn.com/1495316661

Carla Renata

This is a clip from a reading of essays from "My Letter to Fear" we held on September 20, 2014. "Expired" has always been one of my favorite pieces (and 100% true), and Carla Renata brought such flair to it. I can't say enough good things about Carla! Want to read more from the book? http://amzn.to/1x7MTLe

Dennisha Pratt

This is a clip from a reading of essays from "My Letter to Fear" we held on September 20, 2014. The delightful Dennisha Pratt took on the title piece about what happens when we are guided by fear. Want to read more from the book? http://amzn.to/1x7MTLe

Stevie Lynn Jones

This is a clip from a reading of essays from "My Letter to Fear" we held on September 20, 2014. "Too Much Information" is read by versatile actress Stevie Lynn Jones. Oversharing on social media and cell phones is running rampant, so I found this piece particularly hilarious (and more than a little true). Want to read more from the book? http://amzn.to/1x7MTLe

Roma Maffia

This is a clip from a reading of essays from "My Letter to Fear" we held on September 20, 2014. "Expectations II" is read by the talented Roma Maffia. This piece always makes me stop and think because so often we place people into artificial categories that really have very little to do with who they are or what they are capable of achieving. Want to read more from the book? http://amzn.to/1x7MTLe